RA-03TXS~3XL【Rêve D T-シャツ 2022 (XS/S/M/L/XL/2XL/3XL)】各¥3,200(税別)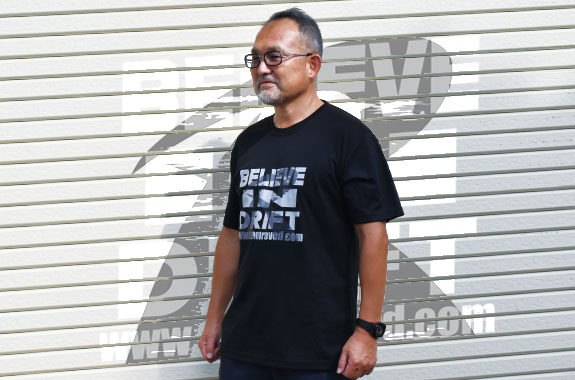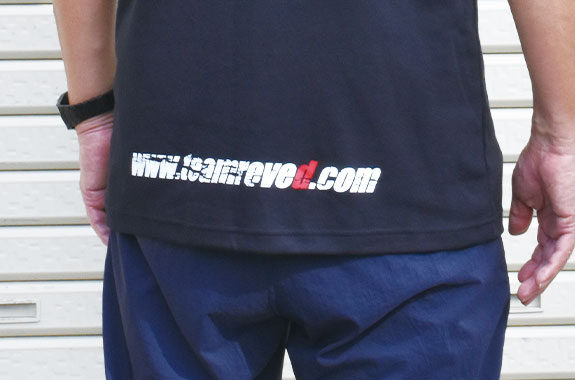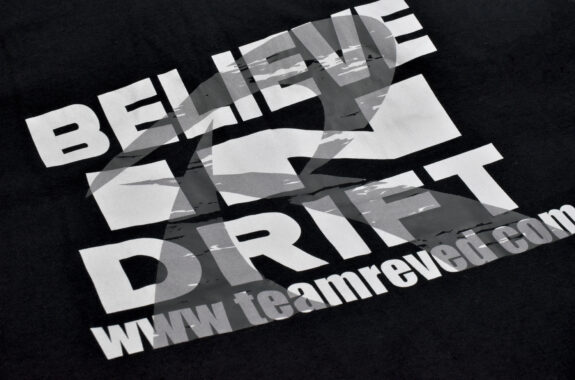 Rêve D Tシャツ 2022年バージョンです!
精悍なブラックをベースにした Rêve D Tシャツは、前面に Rêve Dが提唱する "BELEVE IN DRIFT" ロゴに、ビンテージテイストのRロゴを大胆に配置。背面の裾にもビンテージテイストの Rêve D ホームページURLデザインを配置し、サーキットでもひときわ目を引くデザインに仕上げました。
一年を通して着用可能な Rêve D Tシャツは全7サイズ 合計500着の数量限定レアモデルです!
この機会に是非ご入手下さい!
※画像のモデル(身長175cm)着用サイズはXLサイズになります
<ラインナップ>
◆XSサイズ:RA-03TXS ¥3,200(税別)
◆Sサイズ:RA-03TS ¥3,200(税別)
◆Mサイズ:RA-03TM ¥3,200(税別)
◆Lサイズ:RA-03TL ¥3,200(税別)
◆XLサイズ:RA-03TXL ¥3,200(税別)
◆2XLサイズ:RA-03T2XL ¥3,200(税別)
◆3XLサイズ:RA-03T3XL ¥3,200(税別)
| サイズ | 着丈 | 胸幅 | 肩幅 |
| --- | --- | --- | --- |
| XS | 66cm | 46cm | 43cm |
| S | 68.5cm | 48.5cm | 46cm |
| M | 71cm | 51cm | 48.5cm |
| L | 73.5cm | 53cm | 51cm |
| XL | 76cm | 55.5cm | 53.5cm |
| 2XL | 78.5cm | 58.5cm | 56cm |
| 3XL | 81cm | 61cm | 58.5cm |
RA-03TXS~3XL【2022 version of the Rêve D T-shirt(XS/S/M/L/XL/2XL/3XL)】¥3,200
(excluding tax)
Introducing the 2022 version of the Rêve D T-shirt!
The Rêve D T-shirt, which is based on a fearless black with high quality cotton material, has the "BELEVE IN DRIFT"  by Rêve D on the front.
The brand R  with a vintage look is boldly placed on the logo.
This Rêve D T-shirt, which can be worn all year round, is a limited number of rare models with a total of 500 outfits in all 7 sizes!
Please take this opportunity to enjoy RC hobby with more fancy street style apparel.
Model is wearing a size XL and is 175cm (5'9)
<Line-up>
◆XS Size:RA-03TXS ¥3,200(excluding tax)
◆S Size:RA-03TS ¥3,200(excluding tax)
◆M Size:RA-03TM ¥3,200(excluding tax)
◆L Size:RA-03TL ¥3,200(excluding tax)
◆XL Size:RA-03TXL ¥3,200(excluding tax)
◆2XL Size:RA-03T2XL ¥3,200(excluding tax)
◆3XL Size:RA-03T3XL ¥3,200(excluding tax)
| Size | Length | Chest | Shoulder |
| --- | --- | --- | --- |
| XS | 66cm | 46cm | 43cm |
| S | 68.5cm | 48.5cm | 46cm |
| M | 71cm | 51cm | 48.5cm |
| L | 73.5cm | 53cm | 51cm |
| XL | 76cm | 55.5cm | 53.5cm |
| 2XL | 78.5cm | 58.5cm | 56cm |
| 3XL | 81cm | 61cm | 58.5cm |